Central Oregon Communities
Central Oregon has many great communities that promote the active but relaxed lifestyle we all love. Our Bend area custom built homes offer unique opportunities – we hope one of them will provide the environment you are looking for. Trust new construction by GFL, established builders in Bend, for your next home building decision.
Brasada Ranch
________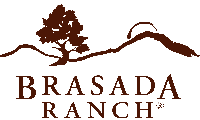 Brasada Ranch is a beautiful, hillside community located just 30 minutes from Bend, in quiet Powell Butte. Many homes have gorgeous views of the Cascade Mountains, Powell Butte, and the high desert. The community offers many comfortable amenities including golf, equestrian facilities, pools, athletic center, spa, and multiple restaurants. Brasada Ranch is a great community to live in or visit and feel relaxed while still being minutes away from Bend.
Caldera Springs
________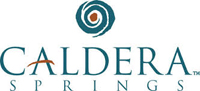 Located south of Bend, adjacent to Sunriver, and minutes from Mt. Bachelor and Cascade Lakes Highway, Caldera Springs is a great central location for adventures in Central Oregon. The gated community is located within a beautiful pine forest and offers golf, pools, restaurants, trails, and lakes for kayaking. Caldera Springs is a great location for those who prefer a forested environment and those that want to be closer to the many mountain activities in both summer and winter.
Tetherow
________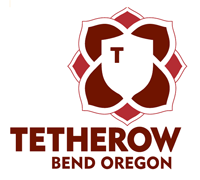 Tetherow is a unique resort community located adjacent to the City of Bend. You can feel like you are living in a resort but be in downtown Bend within ten minutes. The community offers a world-glass golf course, fitness center, year-round pool, and two on-site restaurants. Most homesites have great views of the golf course and/or Cascade mountains. Tetherow is a great location for those that desire the resort feel within the City of Bend.
Pronghorn
________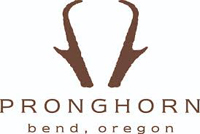 Located conveniently between Bend and Redmond, Pronghorn is another gorgeous golf community. The resort provides two world class golf courses in a Juniper forest. Pronghorn is a great choice for those who want to experience High Desert living.
North Rim
________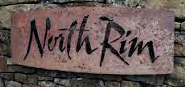 Located on the side of Awbrey Butte and above the Deschutes River, North Rim provides homesites with incredible views located in the heart of Bend. Residents can enjoy the community's park, tennis amenities, lodge, and trails, or easily venture out to the Deschutes River trails and nearby parks. This is a great location for those who want to be in the heart of Bend with convenient access to everything Bend offers but still enjoy an upscale community with great views and trails.
Tree Farm
________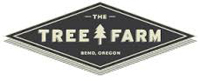 Tree Farm offers a unique opportunity live in Bend but feel like you are in a secluded community away from it all. The lot sizes in Tree Farm are larger than most in Bend, providing more privacy than many communities offer. The community provides trail connections throughout and is located minutes away from great mountain biking (Phill's Trails complex) and Shevlin Park. This is a great choice for those who prefer quiet communities close to town.